Mokarran T-shirt for Shark Education
Mokarran is pleased to announce its 1st partnership with ... Shark Education !!! We thank Steven Surina for trusting us and we are delighted to be able to collaborate with this shark enthusiast. We share the same philosophy of the oceans: OCEANS BELONG TO THEM. For those who don't know Shark Education
For those who don't know Shark Education
Mission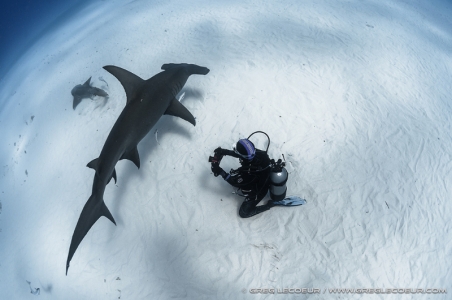 Shark Education's goal is to train various to work alongside diving sharks, in the form of a seminar where Steven teaches, in theory, the factors that influence a meeting and how to interpret shark behavior. The knowledge and experience gained contribute to the adoption of good conduct / approach in subsequent encounters with sharks. "Don't see a shark anymore, but dive with it."
Note: Shark Education is an independent organization, not related to the Shark School of Dr. Erich Ritter. Each organism proposes their own method of study of the Plongers / Sharks interaction, and are not associated in any way.
By realizing that it is possible to interact with sharks, participants discover a new image of the sharks. The psychological affection of having lived a privileged moment of extreme intensity with a squale encourages and drives the various to plead not only for their cause, but also to make them informed ambassadors capable of passing the torch.
Action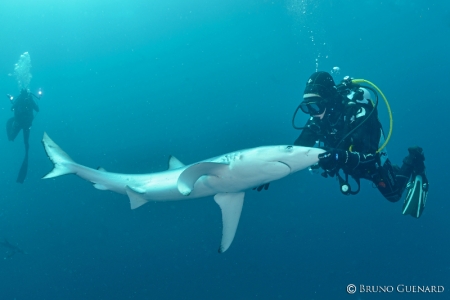 Shark Education offers training in the form of a seminar in the four corners of the globe. You will be able to experience diving with different shark species according to the destinations.
Based on the observation of different species of sharks, the study will be carried out through daily readings illustrated with photos and videos. The practice will take place during immersions in situations. The knowledge and experience gained will contribute to understanding the approaches of sharks and to the use of good lines to better interact with them; and ultimately, to become a competent representative and advocate of their cause. The themes will be:
-Shark biology.
-Identification card for local species.
-Fashion, dress and reputation.
-Shark ecology in the presence of divers.
-Body language, types of strokes.
-Recommendations, risks, protection and preservation.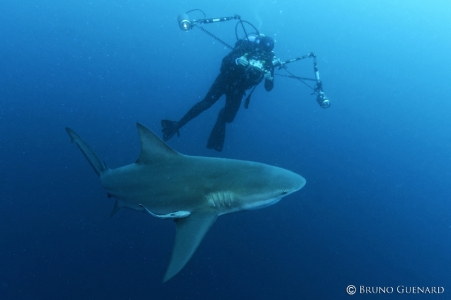 Local revenues generated by these trips value sharks to local communities: the economic value of a live shark in relation to a fished shark makes sense. The economic spinoffs are pushing governments to protect them and create marine reserves and sanctuaries.
To make it simple, the act of diving with sharks protects them. An additional opportunity for Shark Education to bring to its scale, in addition to education, one more argument for the conservation of sharks.
Shark Education offers a unique experience of diving with sharks. Steven can help you plan and execute your diving experience, making sure you are in the right place at the right time, with the best chance of successfully meeting the shark of your choice.
In collaboration with centers and partners around the world, their specialties are: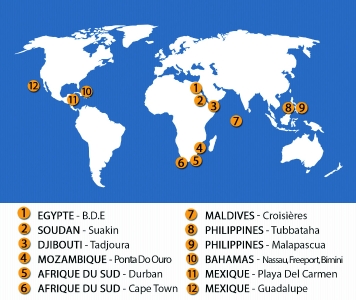 - Great White Sharks (South Africa and Mexico)
- tiger shark (South Africa and the Bahamas)
- Halicor hammer shark (Egypt and Sudan)
- ocean shark (Egypt)
- silky shark (Sudan and the Philippines)
- Large Hammer Shark (Bahamas)
- bulldog shark (Mozambique and Mexico)
- pelagic fox shark (Egypt and Philippines)
- Requestuin whale (Maldives, Philippines and Djibouti)
Shark Education sets standards and recommendations approved by the International Charter of Ecotourism Shark Responsible. During these dives, we seek to reduce the impact we have on sharks and their environment, to educate divers about their behavior and the threats they face.
Shark Education is active in several research, awareness and conservation projects involving sharks and rays around the world.
Text: Shark Education
To be found on the site: http://www.sharkeducation.com/
---
0 comments