Mokarran launches an online store in the United States!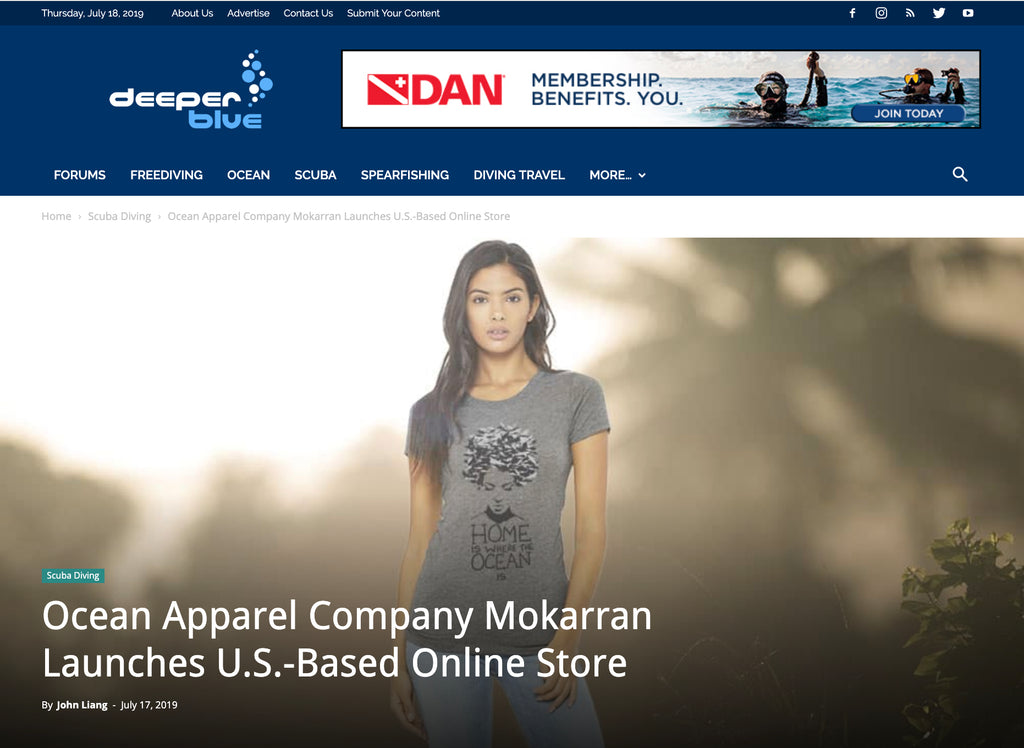 DeeperBlue.com is one of the premier online destinations for divers.

"Founded in 1996 by Stephan Whelan, they have become one of the leading digital media and lifestyle portals for people interested in diving and the ocean. Unlike other sites, they offer amazing content and a thriving community around snorkeling, ocean advocacy, scuba diving and scuba diving travel.

They are more than just a dive blog or forum - the site contains viral editorial articles, daily diving news, a thriving forum, and industry-leading social media tracking.

Now one of the largest and most popular websites available for divers with over a million pageviews every month on web and mobile, plus over 370,000+ media following social. "Source
We are very happy that they dedicated an article to us!
---
0 comment